Harbor Lights Cottages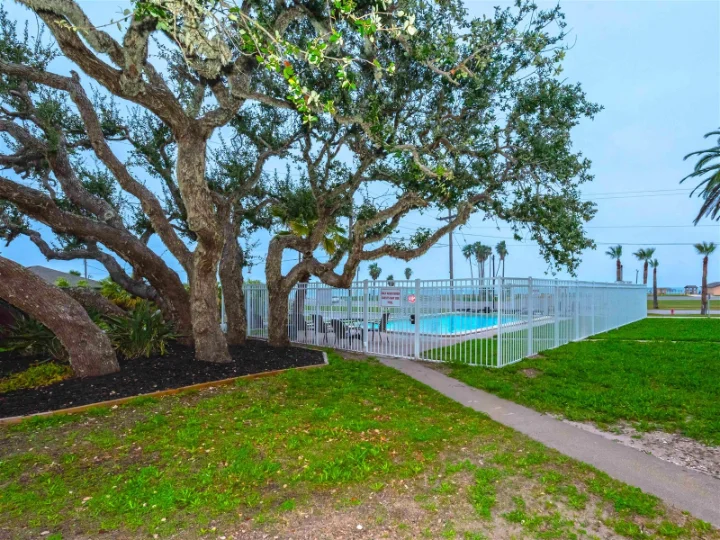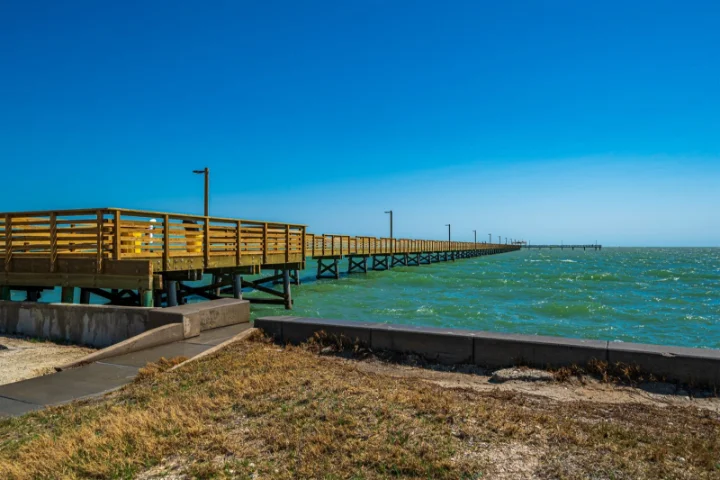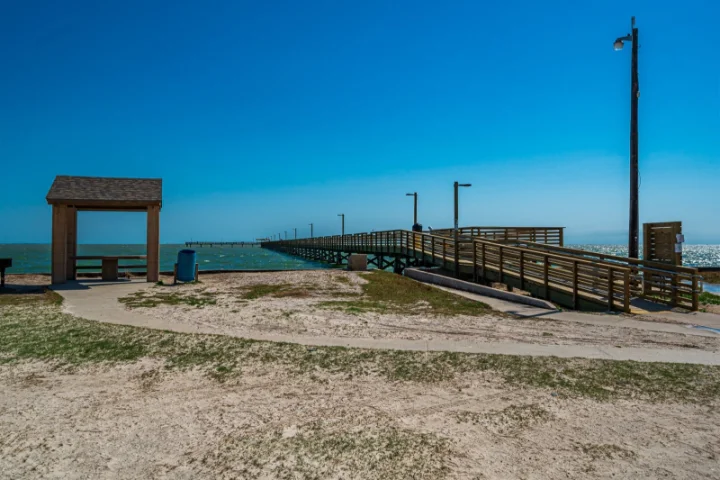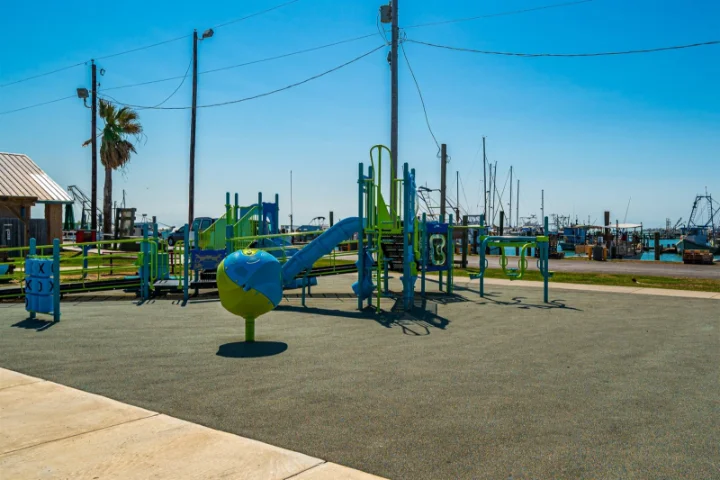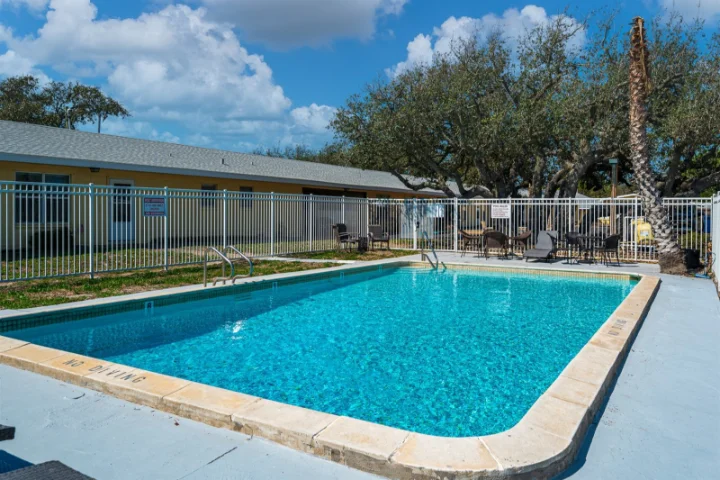 Discover the Harbor Lights Cottages
When you choose a Harbor Lights Cottage for your vacation, you'll have Aransas Bay and the Fulton Fishing Pier in your sight! See the fishing boats docked at the marina just across the street, grab your fishing gear and head down to the pier to cast a line, or arrange for a guided fishing excursion out into the bay. When you choose a Harbor Lights Cottage from Miss Kitty's Fishing Getaways, you'll enjoy access to the community pool just steps from your quaint bungalow. The pool is a perfect place to relax as you breathe in the fresh salt air as the gentle breeze drifts through the oak trees. Take the kids over to the Fulton Harbor playground to work off some of that after-dinner energy before bed. Indulge in a seafood dinner at a nearby restaurant with a bay view. Before heading back to your Harbor Lights Cottage, stop at the local pub for an Irish coffee. Choose a Harbor Lights Cottage courtesy of Miss Kitty's Fishing Getaways for your next Texas vacation.

Additional Information
Parking is limited to two vehicles per cottage.
The pier has some new state-of-the-art LED fishing lights that illuminate water for greater visibility of fish below surface level. You can go catch a few nice fish from the end of the pier. Anyone can walk down the pier without charge but if you're looking for an even more interactive experience, bring your fishing pole to this magnificent structure!
The Town of Fulton has built a little shack where people fishing will pay $5 per rod in order to cast their lines into Aransas Bay. It's also completely free just stroll and check out what the people are catching.
Public Boat Ramp Information
Cove Harbor Marina North 7 South Ramps – Business Hwy 35 S.
North & South each have two ramps, fuel, lighted fish cleaning stations, restrooms, and restaurant and bait at North ramp.
Rockport Beach Park Ramps – Business Hwy 35 in Rockport
Admission Fee for Beach Park is daily $10 or $40 annual. Cleaning table and restrooms.
St Charles Bay Ramp – Lamar Beach Road, Lamar Peninsula, Texas Parks & Wildlife
Copano Causeway Ramp – Hwy 35 N, divides Copano Bay and Aransas Bay, lighted, fish cleaning stations.
Vacation Rentals at Harbor Lights Cottages