Laguna Reef Condominiums & Resort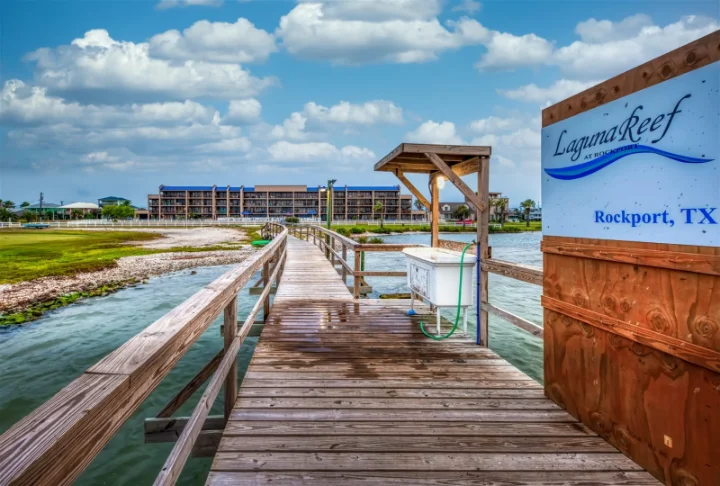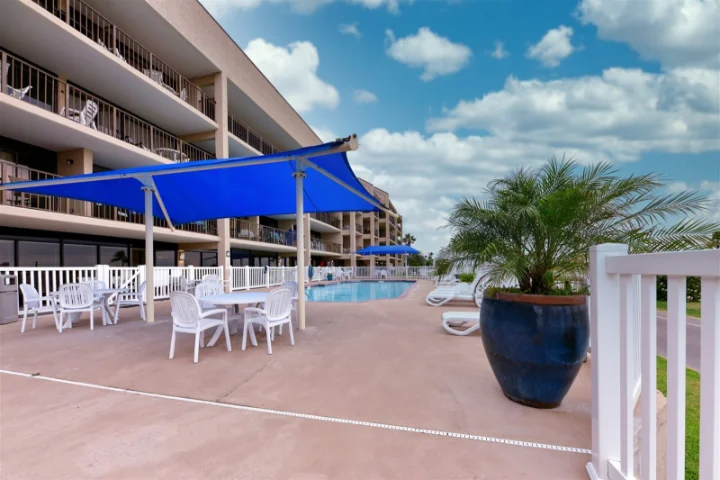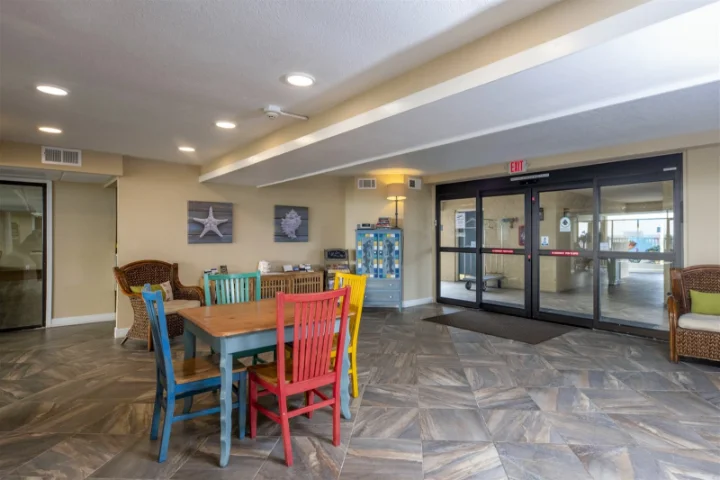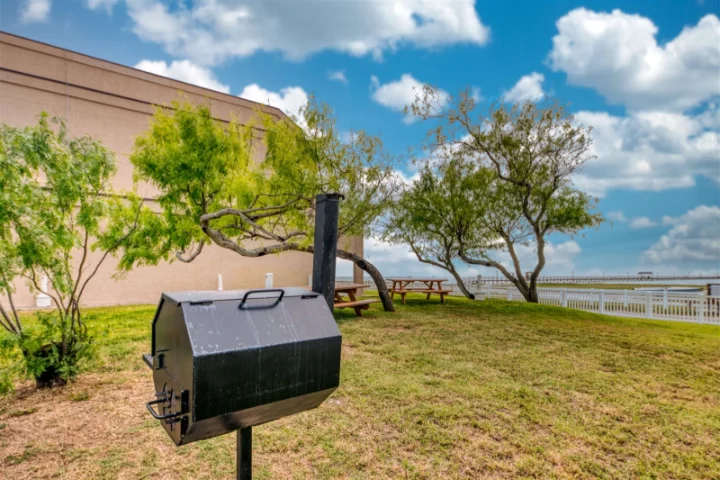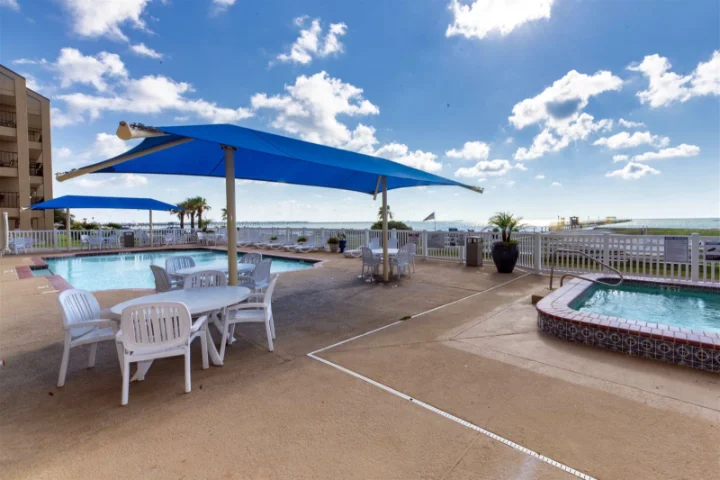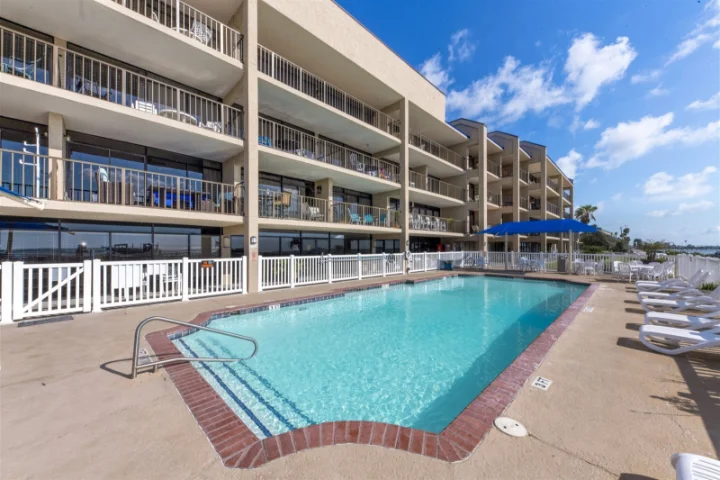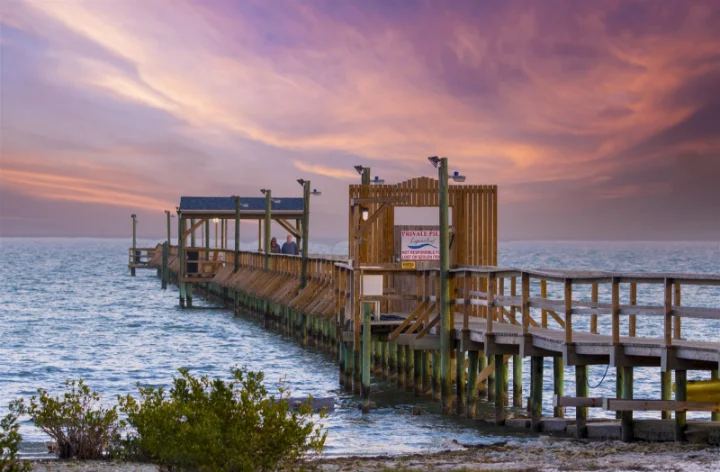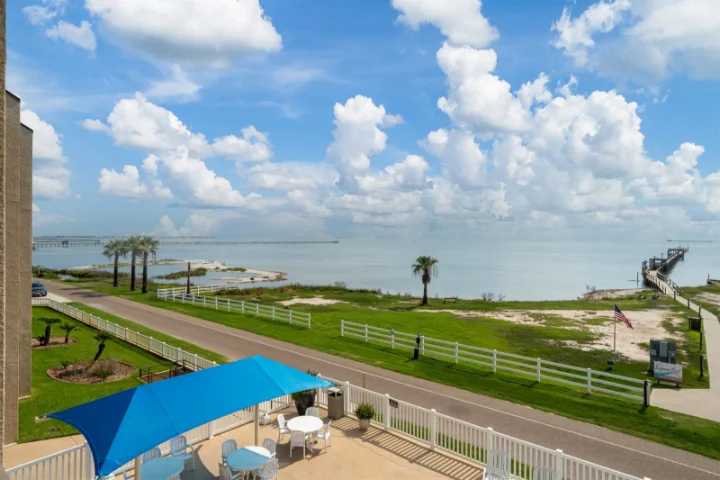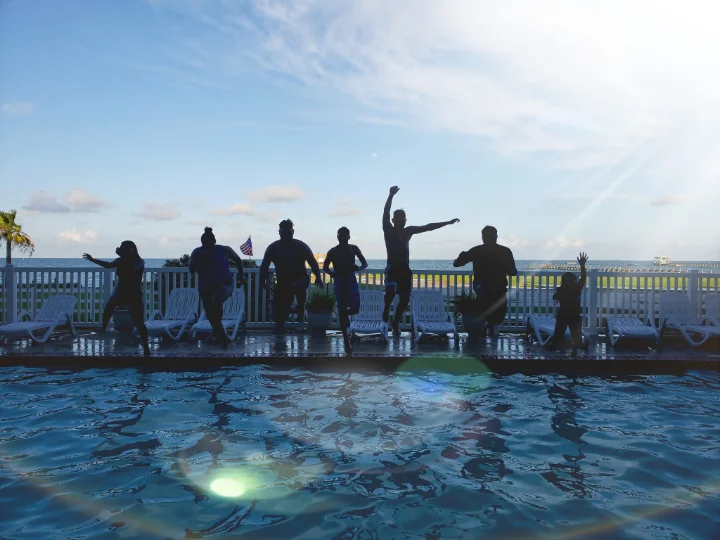 Discover Laguna Reef at Rockport
The Laguna Reef Family is completely unique in Rockport and on the Texas Coast. Our 4 story condominium building with an elevator, is nestled on a gracious four-acre site, occupying both sides of Water Street, overlooking a vast expanse of pristine Aransas Bay. So whether you choose to be active — or just relax, Laguna Reef is the Rockport destination!

You will find green grassy lawns, a tree-shaded picnic and barbecue area, a private beach and pier — featuring strategic underwater "green lights" to attract additional fish at night. Our picturesque tropical lagoon is home to a rotating population of egrets and herons, gorgeous roseate spoonbills, brown and white pelicans, and many other fascinating species. These birds feast on a robust colony of bait fish — mainly mullet — that can be seen leaping from the shallows at mealtime. In the 1890s Texas tycoons, cattle barons and financiers discovered the unique charms of Rockport, and flocked here in droves with their families, traveling in plush private railroad cars, and creating the "Texas Riviera". More than a century later, the magical ambiance of Rockport remains irresistible today

A yearlong fiesta for sportsmen and women: fishing, boating, birding, hiking and biking — nature's bounty lies at your feet. Hundred of miles of shimmering bays, thousands of miles of deepwater Gulf. Migrating waterfowl and other birds by the millions. Tranquil Water Street — our "malecon" — meanders along the Bay, perfect for jogging, cycling or strolling. Kayak launches from your own private beach. Rockport Beach — the "cleanest beach in Texas" — five minutes away. Come Be Yourself! Laguna Reef Rockport – a Nirvana for lovers of the magnificent outdoors.

Additional Information
Contact & Location Information
Phone: 361-729-1742
Email: info@lagunareef.com
Address: 1021 S. Water St. Rockport, TX 78382
No refunds will be given if arrival is within 72 hours or less.
A partial refund of 50% will be given if cancelled within 14 days up to to 72 hours of arrival date.
A full refund minus a 10% cancellation fee will be given if cancelled more than 14 days to arrival date.
Swimming pool
Hot tub
1000 ft. lighted fishing pier
Fish cleaning station
Wade fishing
BBQ pits
Picnic tables
Meeting/gathering areas
Hike/bike trail
Coin operated washer/dryer
Parking Information & Restrictions
The parking lot is located on the back side of the building which is off Austin St.
There is NO parking allowed along Water Street, this is a one way road or in any areas that are not designated for parking.


Vacation Rentals at Laguna Reef Condominiums